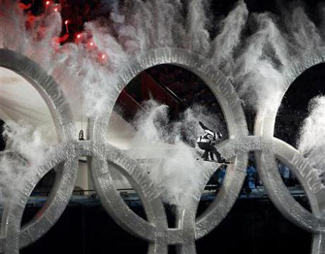 The 2010 Winter Olympics are over in my hometown of Vancouver, British Columbia, Canada.
僕のホームタウンで開催された2010バンクーバーオリンピックが終わってしまいました。


Many people have asked me why I am not there.
大勢の人になぜ僕は見に行かなかったのかと聞かれました。
BC Place stadium - where the opening and closing ceremonies were held. It's a 10 minute walk from my old apartment and my old dojo!
BCプレイス—開会式と閉会式が行われたスタジアムです。以前住んでいたマンションと僕の道場があったところから歩いて10分のところなんです!
I did read that if there was no snow and all the events, but ice hockey, were cancelled, most Canadians would be alright with that.
もし雪不足ですべての競技がキャンセルされたとしても、アイスホッケーさえ開催してくれたらカナダ人のほとんどが文句を言わないだろうって、いろいろなメディアで言っていました。